UPDATE: SOLD OUT SHOW!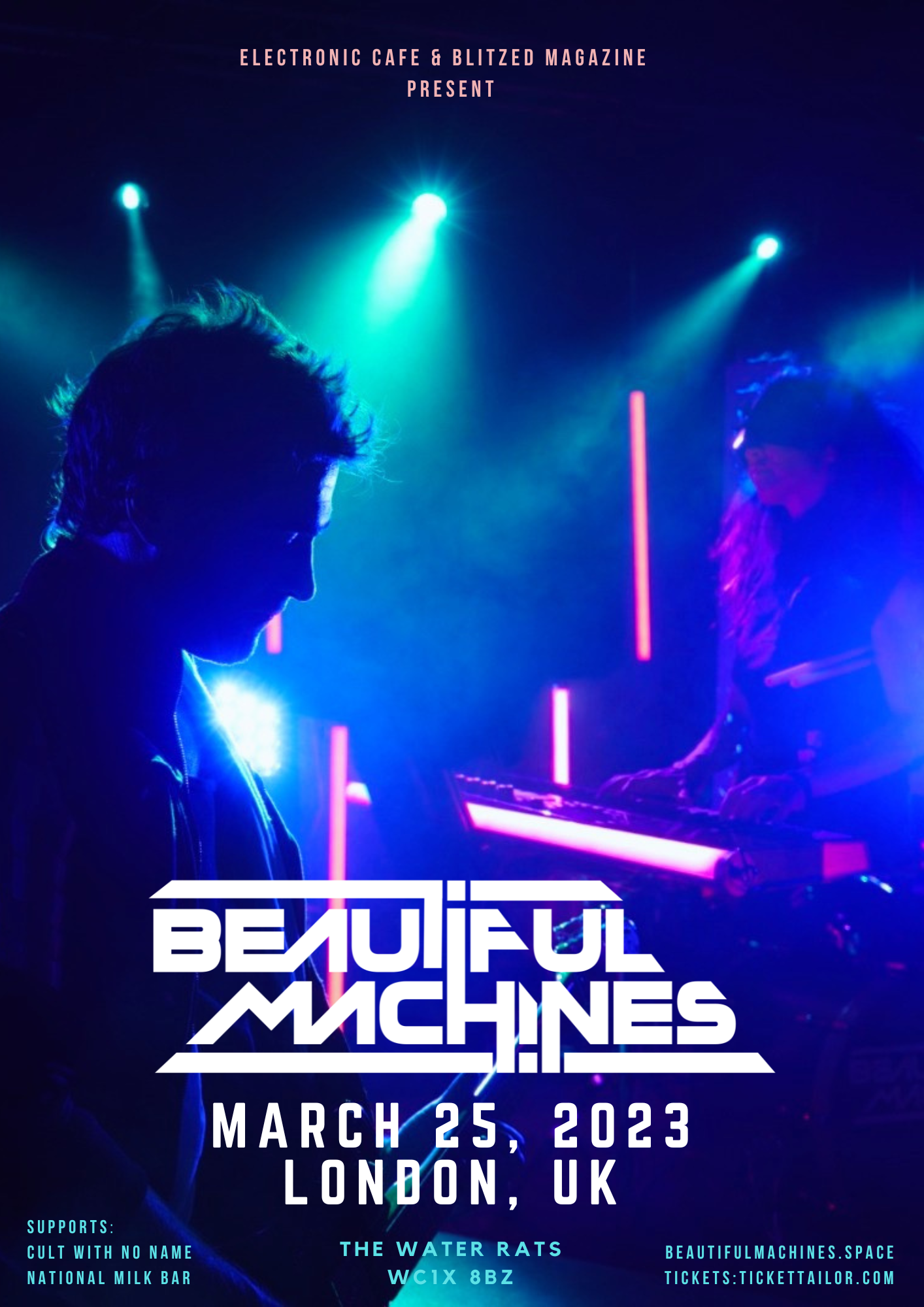 Hello Machines
We have a very special performance coming to London presented by our good friends at Electronic Cafe and Blitzed Magazine. We will be performing a headline set with music from our newest album 'Singularity' along with a few past favorites.
A few more surprises, as we will be joined by our drummer flying in from Germany for this performance. We are going to be getting real, and if you've never seen a Beautiful Machines show, this is the one! See you there. As of this posting we are nearly sold out, so grab tickets if you want to make it.