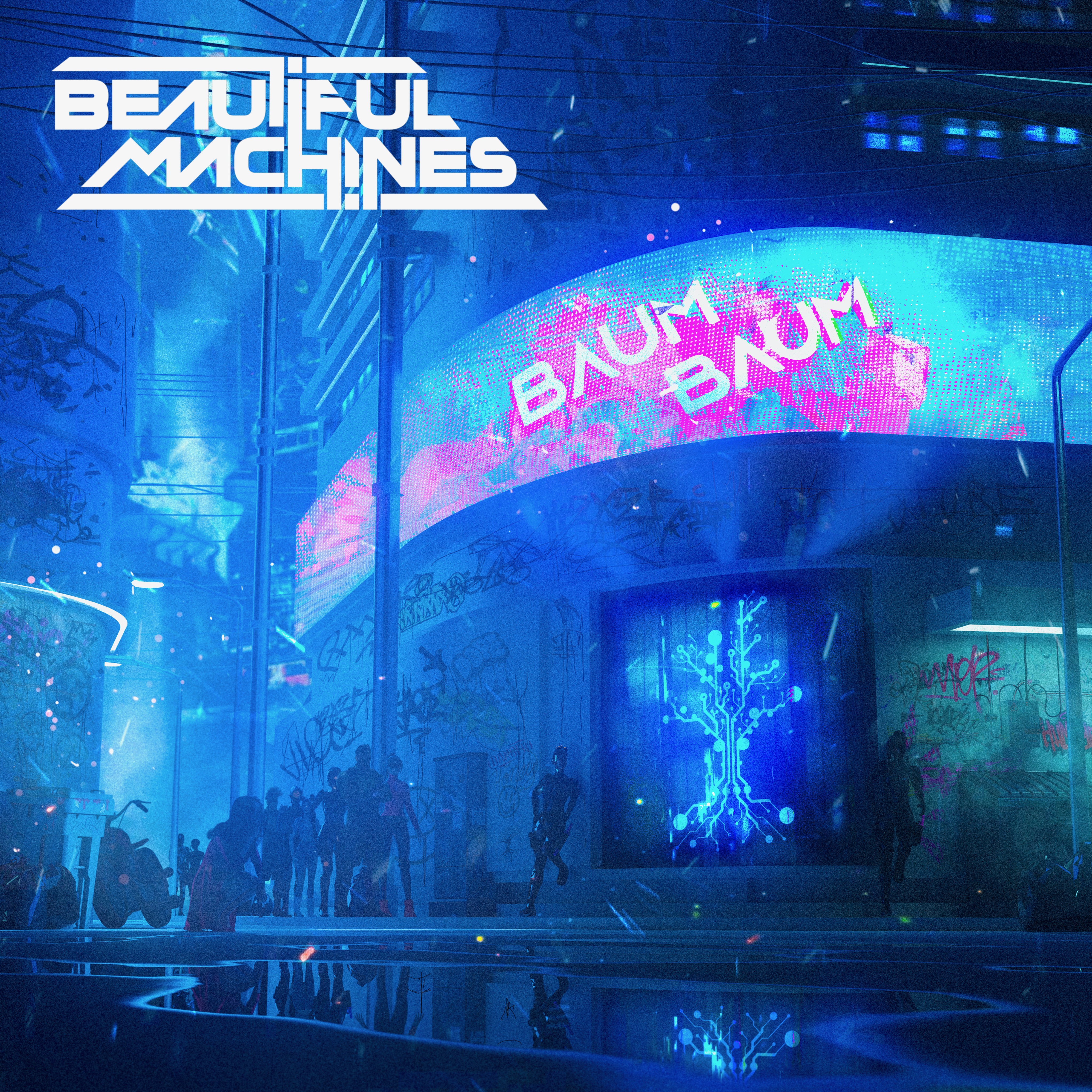 Our latest single Baum Baum is live. Grab a listen.
Baum Baum originated in Berlin in winter on a 3 month writing hiatus, during which time, we visited the famed Hansa Studios where Bowie, U2, Iggy Pop, Nick Cave and Depeche Mode recorded some of their most innovative works.  During their time in Berlin, Conrad learned there were thousands of unexploded "bombs" still present in Berlin, left over from World War II.  Since those years we see a city transformed, imagining a "tree" breaking through the ground of a concrete jungle from a bombed out city, life starts anew.  So there is this play on words with Bomb Bomb and Baum Baum.  'Baum' translates to "tree" in german, while at the same time the pounding boom boom techno bass resonating through club walls served as a sonic onomatopoeia to this track and in a sense offering a kind of code to decipher.
During the WWII, German military transmitted encoded messages with a device called an Enigma machine, which was said to have a code impossible to break.  At the same time, the story of Babel explains the origins of the multiplicity of languages.  God was concerned that humans had blasphemed by building the tower to avoid a second flood so God brought into existence multiple languages. Thus, humans were divided into linguistic groups, unable to understand one another - just like a cipher.  Today people live in these thought bubbles, finding digital tribes that support and reinforce whatever we think and believe, creating information silos.  And so dialogue, in some sense, between people with differing opinions is becoming more scarce, which can ultimately lead to complete breakdown in communication, disinformation and programmed behavior - perhaps even war if we aren't careful.